Whether you want a brighter, whiter smile or you're interested in a complete makeover, we have cosmetic dental services to meet your needs.
Request An Appointment
Aesthetic Smile Solutions
If you're looking for expert cosmetic dentistry in Greer, SC, look no further. Poinsett Dental Associates uses advanced technology and a healthy dose of artistry to restore or improve the appearance of patients' smiles. No matter what your concerns are, Dr. Price or Dr. Netzler will create a personalized treatment plan that fits your needs, goals and budget.
What are the Benefits of Cosmetic Dentistry?
Cosmetic dental procedures can boost your confidence and help you feel good about your smile by:
Improving the alignment, size or shape of teeth
Eliminating or filling gaps between the teeth
Replacing old restorations
Eliminating stains and lightening enamel for a brighter smile
Correcting your bite
Repairing chipped, broken or cracked teeth
Replacing missing teeth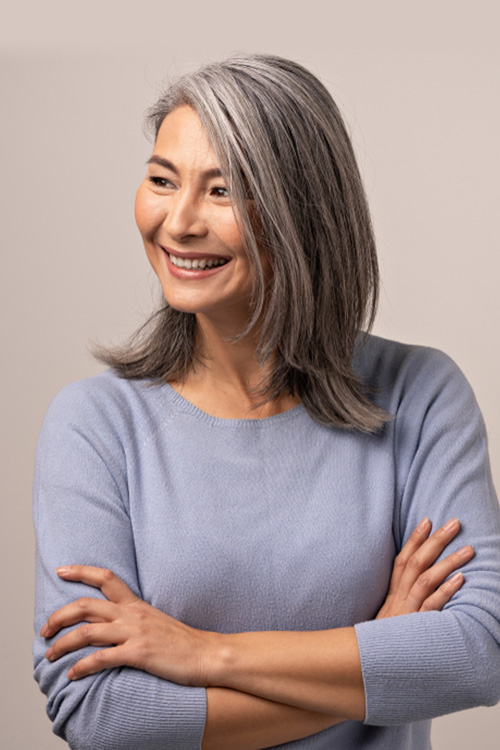 Our Cosmetic Dental Services
When you visit one of our Greer cosmetic dentists, they'll assess your teeth and gums and talk with you about your situation and aesthetic goals. They can then help you choose the right cosmetic dentistry procedures for your one-of-a-kind smile. At Poinsett Dental Associates, we offer:
Teeth Whitening
Certain medications, tobacco use and consuming pigmented food and drinks like red wine and coffee can result in discolored, stained teeth. Our dentists can safely eliminate stains and brighten your smile with professional teeth whitening.
Dental Bonding
Bonding is an affordable, painless way to improve the look of your teeth. The procedure involves using tooth-colored materials to replace missing tooth structure and minimize the appearance of minor defects, such as chips, discoloration and small spaces.
Porcelain Veneers
Porcelain veneers are custom restorations that are bonded to the front of the teeth to change their size, shape and/or color. Veneers are a permanent solution to transform your smile.
Dental Crowns
A dental crown fits over the entire tooth to the gumline. The custom restorations are ideal for restoring the tooth's appearance, strength and function. Crowns can be used on decayed, damaged or discolored teeth.