At Poinsett Dental Associates, our experienced dentists create custom dental crowns to repair and restore damaged or decayed teeth.
Request An Appointment
A dental crown, sometimes referred to as a "cap," fits over the entire tooth to the gumline. We use a crown to protect a tooth and restore its appearance, function and strength when damage or decay is too significant to be fixed with a filling. We can also attach a crown to a dental implant to serve as a replacement tooth.
Do I Need a Dental Crown?
A dental crown is a long-lasting way to fix a variety of dental problems. Our dentists may recommend the restoration to:
Restore a broken or cracked tooth
Strengthen a tooth after a root canal
Protect a severely decayed tooth
Improve a tooth's cosmetic appearance
Replace large fillings
Attach to a dental implant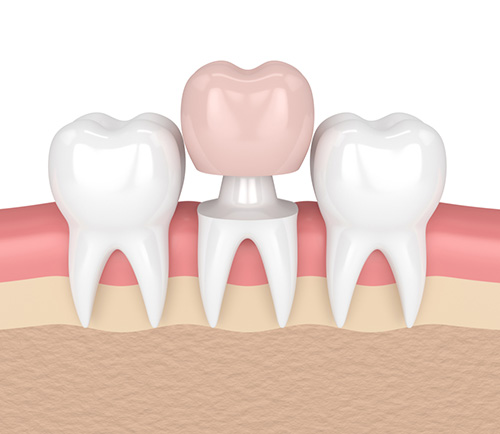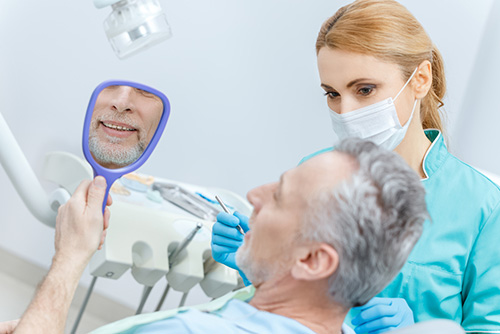 We offer several different types of dental crowns at our Greer, SC practice. Your dentist will help you decide on the type best suited for your smile. The procedure generally takes two visits. The team at Poinsett Dental Associates makes these appointments comfortable and relaxing.
At the first visit, after shaping the tooth and taking impressions, we'll place a temporary crown. The lab will create a custom restoration based on our specifications. When it's ready, we'll place your permanent crown and make sure the fit and aesthetics are perfect.