Feeling insecure about missing teeth? Dental implants are the most attractive, durable solution. Let us revitalize your smile with implant dentistry and make you one of our patient success stories!
Request An Appointment
The Optimal Tooth Replacement Option
A missing tooth, or teeth, can have a big impact on your quality of life. When teeth are not replaced, it may lead to bone loss, oral health issues, changes in your facial structure, and difficulty chewing and speaking.
Dental implants offer a beautiful, lifelong solution. They won't slip and slide or cause discomfort like dentures can and, unlike a bridge, they preserve jawbone density and don't require removing enamel from healthy teeth.
What are Dental Implants?
A dental implant is a small screw that is surgically implanted into the jawbone during a minor procedure. The implant fuses with the bone and acts as a permanent replacement for the tooth's root. This creates a stable foundation for a dental crown, bridge or fixed dentures.
Once the implant heals and your replacement teeth are attached, your smile will look and feel completely natural. You'll be able to eat, chew, speak and smile with confidence again. Schedule a visit at Poinsett Dental Associates to find out if you're a candidate for dental implants in Greer, SC!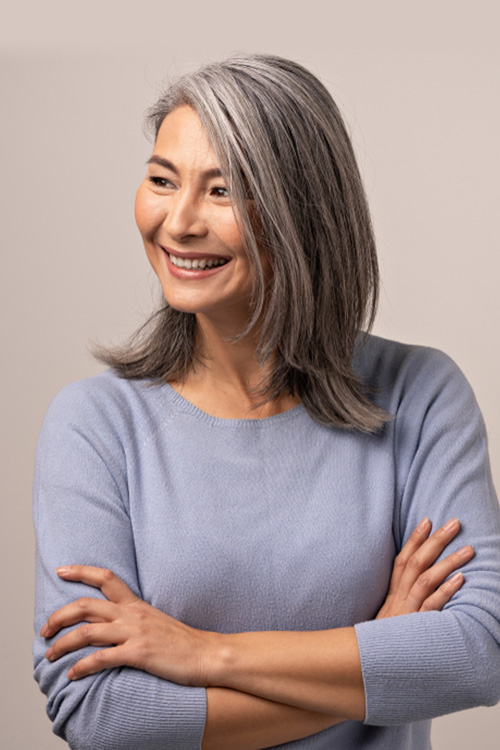 What are the Benefits of Dental Implants?
Convenience.
Taking dentures in and out and keeping them clean can be inconvenient. Dental implants don't require any special attention or tools; simply brush and floss like you would your natural teeth.
Strong
A dental implant fuses with your jawbone during a process called osseointegration. This creates an extremely strong support for replacement teeth and lets you chew and eat all of your favorite foods.
Comfortable
Dental implants are durable and sturdy. They won't slide in your mouth or cause irritation. Because they mimic the look and feel of natural teeth, they're supremely comfortable.
Beautiful
When you visit us for implant dentistry in Greer, SC, we'll create lifelike replacement teeth and secure them to your dental implants. The result is a more radiant, confident smile.