Professional teeth whitening safely eliminates years of stains to give you a whiter smile.
Request An Appointment
A sparkling, white smile does wonders for your self-confidence. If your teeth are stained and discolored, Poinsett Dental Associates has solutions. Our professional teeth whitening treatment is a safe, effective and affordable way to brighten your smile. We offer in-office whitening, which will achieve the best results, as well as at-home whitening for your convenience. After assessing your smile, the dentist will help you decide on the ideal option for your needs.
The Causes of Stained Teeth
Why do patients visit us for professional teeth whitening in Greer, SC? Usually because they're unhappy with the color of their teeth and don't feel confident when they smile.
Some factors that can lead to discolored and stained teeth include:
Enamel wear
Poor oral hygiene
Highly pigmented food and drinks
Certain medications
Tobacco use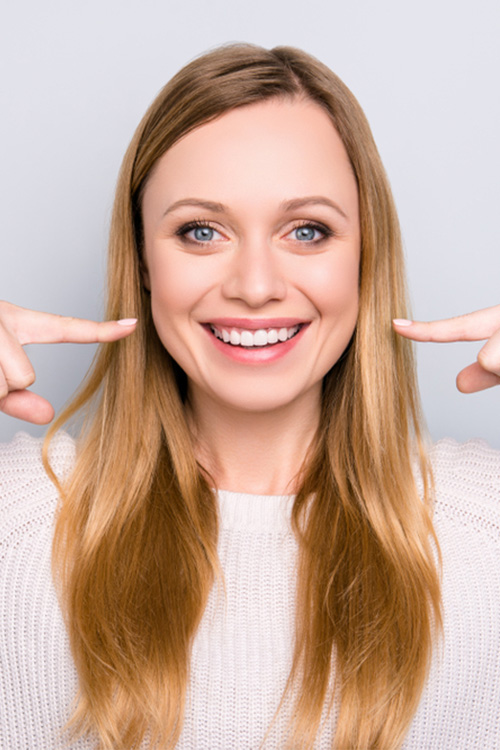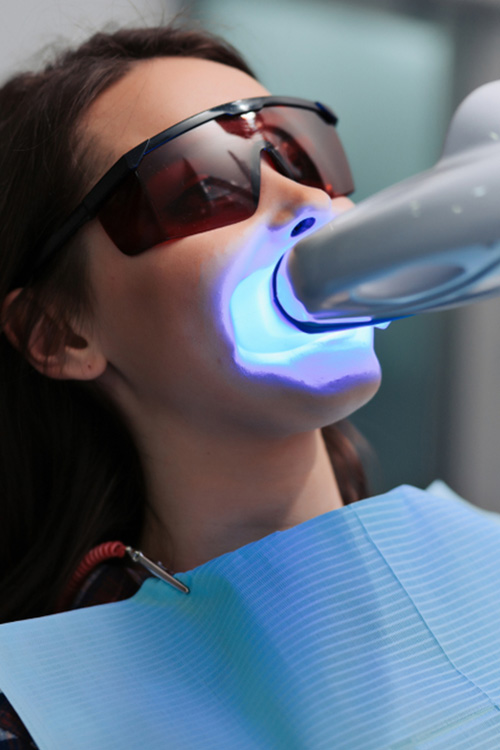 Why Should You See a Dentist for Teeth Whitening?
At-home teeth whitening kits and whitening strips vary in their effectiveness. Some are way too strong and can damage the teeth and gums and cause sensitivity. Others contain solutions that aren't strong enough and, therefore, don't work well.
It's crucial to see your dentist for any dental treatments, including teeth whitening. Our Greer dentists are experts. They perform an exam prior to whitening your teeth to ensure treatment will be safe and you'll see results.
During the whitening procedure, the dentist will protect your gums from bleaching and burns, which happen frequently with over-the-counter whitening kits. They can also make sure your results will match any fillings, crowns and veneers to give you an even-looking smile.